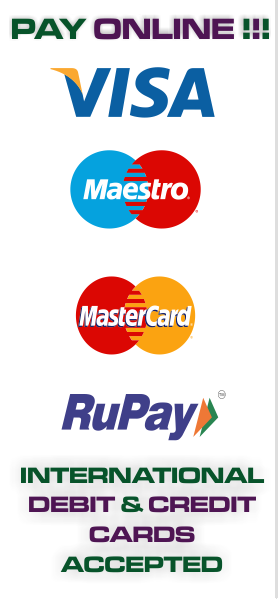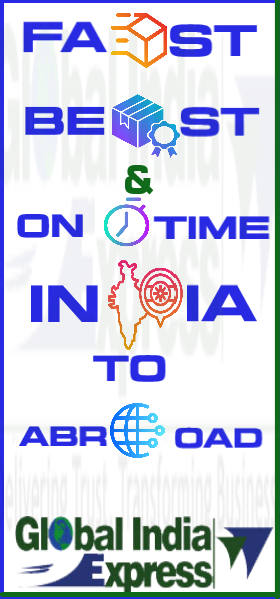 Duty & Taxes : International Courier And Cargo Services
Custom Advice
While thinking of exporting goods outside India or importing something from abroad, Customs clearance process raises many eyebrows of concerns— due to its dense rules, regulations and formalities. This apprehension is inborn, especially among the first time patrons, as this area of the trade needs sheer expertise, for the reason that the realm itself is intensely diverse.
In simple words, Customs clearance process is a mandatory practice carried by the Customs—a government agency or authority nominated by the Legislature of the country. Its primary task is not only the accumulation, but also the conversation of customs duties. As this operation is carried out at the entry and exit points of a nation, the organization of customs duties is crucial for monitoring the flow of goods in and out of a country. Global India Express helps you overcome all inquiries on your behalf with the customs authority. And, make arrangements for a smooth transition of your goods every time. Since the volume of our exports is enormous across the globe, we might not cover particular customs policies, but some common and useful advice below to assist you.
Calculating Duties:
Be it a gift or commercial shipment, it has to go by an import procedure as per the guidelines laid out by custom's regulation in the destination country. On the grounds of origin country the consignment is cleared through customs: the cost and quantity, but not its end objective. Shipments carrying dutiable goods are likely subject to customs duty; an excise or tax enforced on goods when moved across international boundaries.
Duties calculation relies on the assessable price of a dutiable parcel. To make the calculation easy, dutiable goods are allocated a categorization code generally identified as the Harmonized System code (HS) code.
The World Customs Organization has assigned this system which continues to advance.
Responsibility for Duty Payments:
The payments of all destination duties and taxes are commonly the responsibility of the recipient, though Global India Express does propose the channel for our clients to pay for them at the origin.
In such case, Global India Express invoices its customers for the liable duties and taxes and make arrangements to be paid on their behalf at destination with additional administration fee. However, this process might cause delays of the deliveries.
Taxation Across Boundaries:
While goods cross over political borders, taxes and duties are imposed on them (however, there are some free business zones exists around the globe). Taxes are normally connected with protectionism, the economic policy of limiting business in between countries.
By and large taxes are imposed on the imported goods, however, sometimes may also be imposed on goods exported out of the country.
Goods Restricted by Customs:
There may be restrictions on certain types of goods which are imported or exported outside the country. These constraints are fixed by the local legislation and regulations. And, it is the customs authority obligation to implement these rules stringently. Also, all local customs authority holds the power to set its own charges for imports and exports depending on the nature of the shipment it administers.
While different destinations, calls for different policies for importing and exporting to and from the country, we recommend that you to seek guidance with relevant customs in the destination that you're looking courier to send.
Some interesting benefits of our services are:
Reason To Send Courier With Global India Express Pvt Ltd.
| | |
| --- | --- |
| Online Booking Services | Live Tracking Services |
| 100% Free Packaging Services | Free Home Pickup Services |
| Express Delivery Services | Fast Transit Services |
| Same Day Collection | Express Courier Services Provider |
| Online Payment Options Available | GST Invoice For Your Parcel |
We are the service provider for express and economy courier services. Using Global India Express Pvt. Ltd. you can send edible items like home made foods , ready to eat food , branded and non branded foods , medicine courier services, excess baggages, university document and much more.