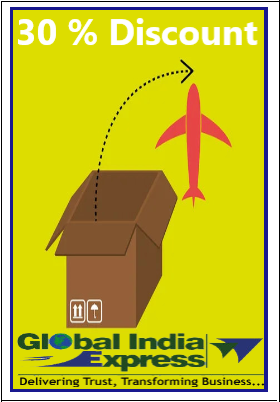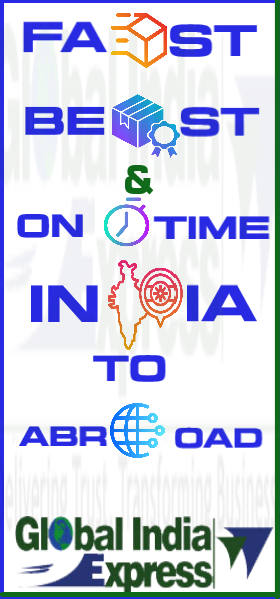 International Relocation Packers & Movers Services
Moving to a new country can be an exciting yet daunting experience. Whether it's for work, education, or personal reasons, international relocation requires meticulous planning and execution. One of the key aspects of a successful international move is hiring professional packers and movers services. In this article, we will explore the importance of such services and provide valuable insights into the process of international relocation.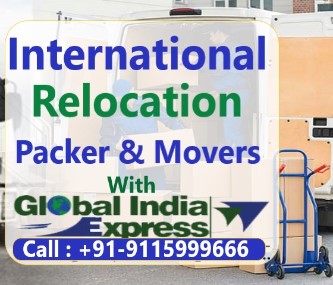 Some Tips For Smooth Relocation
1. For Fast Relocation Start Planning Early
2. Organize and Declutter
3. Communicate with the Relocation Company
4. Keep Essential Documents Handy
5. Stay Informed about Customs Regulations
International relocation refers to the process of moving from one country to another. It involves numerous logistical challenges, including packing belongings, transportation, customs clearance, and legal documentation. Unlike domestic moves, international relocations require specialized knowledge and expertise to ensure a smooth transition.
Why Global India Express For Relocation Packers & Movers Services
1. Expertise in Handling International Moves
Global India Express have extensive experience in handling international relocations. We are well-versed in the specific requirements and regulations of different countries. Our expertise ensures that your belongings are properly packed, labeled, and transported, minimizing the risk of damage or loss.
2. Efficient Packing and Labeling
Proper packing is crucial when it comes to international moves. Professional packers use high-quality materials and techniques to secure your items for long-distance transportation. We also ensure accurate labeling, making it easier for you to unpack and organize your belongings in your new home.
3. Customized Transportation Solutions
International relocation involves different modes of transportation, including air, sea, and land. Global India Express For packers and movers provide customized transportation solutions based on your specific requirements. They coordinate the logistics, choose the most suitable routes, and handle all aspects of shipping, ensuring timely delivery of your possessions.
4. Proper Documentation and Legalities
International moves involve complex documentation and legal formalities. We understand the requirements of customs authorities and assist you in completing the necessary paperwork. We ensure compliance with international regulations, preventing any delays or complications during the relocation process.
5. Insurance Coverage and Risk Management
When you entrust your belongings to professional packers and movers, they provide insurance coverage against any unforeseen events. In the event of loss, damage, or theft, you can claim compensation for the value of your items. This gives you peace of mind and financial protection during the relocation process.
The Process of International Relocation
International relocation involves several stages. Understanding the process will help you prepare and coordinate effectively with the relocation company:
1. Pre-Move Assessment and Planning
The relocation company will conduct a pre-move assessment to determine the volume and nature of your belongings. Based on this assessment, they will create a customized relocation plan tailored to your requirements.
2. Packing and Inventory
Professional packers will meticulously pack your items, ensuring their safety during transit. They will create an inventory list to track your belongings and provide you with a copy for reference.
3. Transportation and Shipping
Depending on the destination and mode of transportation, your belongings will be shipped via air, sea, or land. The relocation company will handle all logistics and coordinate the transportation process.
4. Customs Clearance and Documentation
Customs clearance involves complying with the regulations and requirements of the destination country. The relocation company will assist you in preparing the necessary documents, ensuring a smooth clearance process.
5. Delivery and Unpacking
Upon arrival at your new location, the relocation company will deliver your belongings to your doorstep. They will also assist with unpacking and assembling furniture if included in the service package.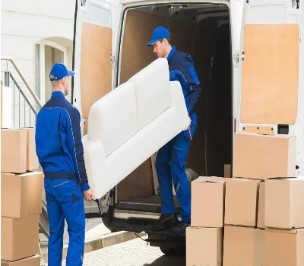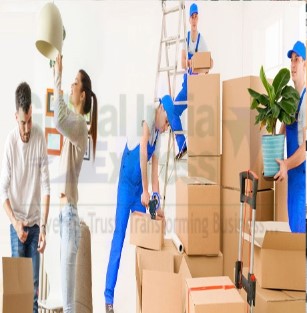 Tips for a Smooth International Relocation
To ensure a seamless international relocation experience, consider the following tips:
1. Start Planning Early
Begin the planning process well in advance to avoid last-minute stress. Research your destination country, understand the cultural differences, and familiarize yourself with the necessary paperwork and requirements.
2. Organize and Declutter
Before packing, declutter your belongings and get rid of items you no longer need. This will reduce the volume of items to be moved and make unpacking at the new location easier.
3. Communicate with the Relocation Company
Maintain open communication with the relocation company throughout the process. Inform them of any specific requirements or concerns you may have. Regular communication ensures a smoother relocation experience.
4. Keep Essential Documents Handy
Keep important documents such as passports, visas, and medical records in a secure and easily accessible place. This will help you avoid any last-minute scrambling or misplacement during the move.
5. Stay Informed about Customs Regulations
Stay updated on the customs regulations of your destination country. Familiarize yourself with any prohibited items or restricted imports to prevent any complications during customs clearance.
FAQs - Frequently Asked Questions
1. How much does international relocation cost?
The cost of international relocation varies depending on various factors such as the volume of belongings, destination country, mode of transportation, and additional services required. It is best to request quotations from different relocation companies and compare their services and prices to get an accurate estimate.
2. How long does international relocation take?
The duration of international relocation depends on several factors, including the distance to the destination, mode of transportation, customs clearance procedures, and any unforeseen delays. On average, international moves can take anywhere from a few weeks to a few months.
3. Can I pack my belongings myself for an international move?
While it is possible to pack your belongings yourself, it is highly recommended to hire professional packers for an international move. They have the expertise in packing fragile items, securing them for long-distance transportation, and ensuring compliance with customs regulations.
4. What items are prohibited for international relocation?
Different countries have different regulations regarding prohibited items for international relocation. Common items that are generally not allowed include hazardous materials, weapons, perishable goods, and certain types of plants or animals. It is important to familiarize yourself with the specific regulations of your destination country.
5. How can I track the progress of my international relocation?
Most professional relocation companies provide tracking services that allow you to monitor the progress of your move. They will provide you with tracking numbers or access to an online portal where you can view real-time updates on the location and status of your belongings.