Send Anything You Like Abroad With International Courier Service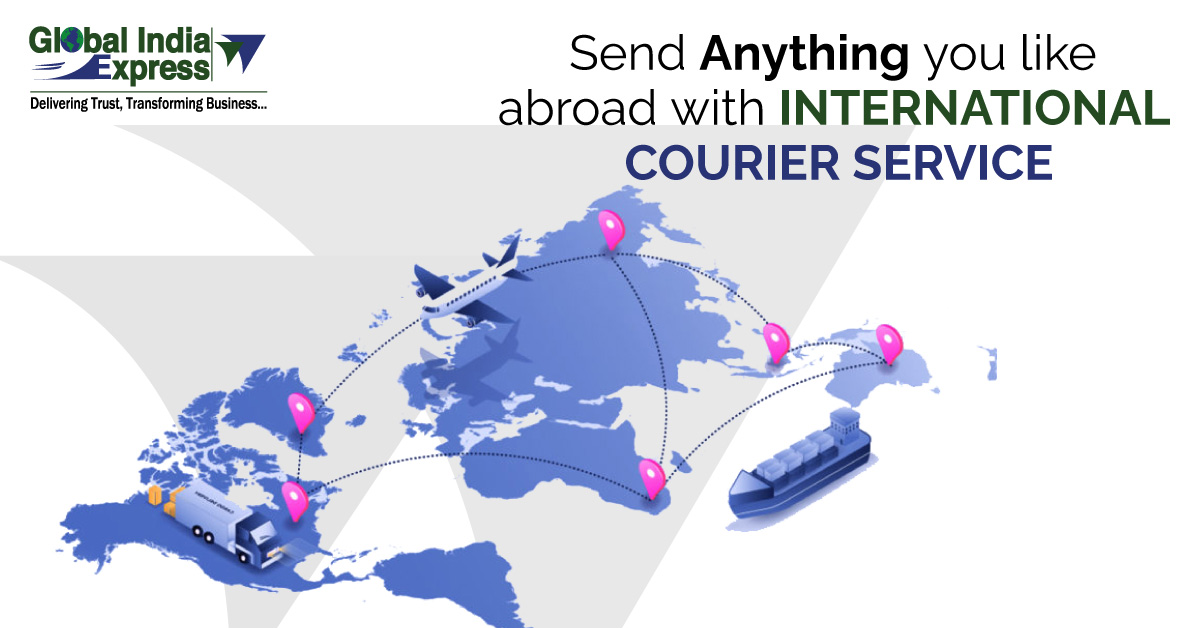 You're right if you've heard that running a small business or any business is challenging. As a result, most business owners rely on a support network to help them get through their everyday tasks a little more easily.
If you're a small business owner debating whether or not to use a courier service to handle your company's logistical needs, the following list should help you make up your mind.
Helps You Streamline Your Company's Operation
Every choice falls on your shoulders as a business owner, from keeping inventory stocked to ensure that your employees aren't overworked. You don't want to worry about getting your items and commodities to your customers on time. To keep your business running smoothly and without errors, you should consider using a courier service to ensure your packages arrive on time.
Reduce the number of employees you need to employ
Employee recruitment is much more complex and time-consuming than most people imagine. Even though you put in the time and effort to guarantee that the individual you're hiring is qualified for the position, things can go wrong when you run background checks and other checks on them. When you outsource your deliveries, you don't have to pay staff to execute that portion of the job, which frees you up to focus on building your business.
Reduces the need for automobiles, fuel, and repairs
Delivering items, goods, and documentation on your own will require you to invest in a reliable vehicle and regular petrol and maintenance costs. As we all know, this may quickly spiral out of control. A courier service will take care of your deliveries so that you don't have to worry about the costs, saving you money in the long run.
At Your Fingertips All Day, Every Day
While delivering your products, it can be challenging to pick up and drop off packages around the clock, but many courier services do. It's incredibly convenient during the holidays when people are pressed for time and need to acquire gifts for family and friends. A courier service can boost your bottom line and keep your clients happy and content during Christmas.
Tracking your fleet is eliminated
Regardless of how big or small your company is, you must keep track of the vehicles you use to make deliveries. The ability to track your drivers costs money in terms of equipment and workforce. With a courier service, you don't have to worry about monitoring your package because they'll take care of it.
Deliveries on a Schedule
Having no idea when the driver will arrive to pick up an important delivery can be nerve-wracking. Using a local courier service, you can plan pick-up and delivery times because they have regular routes.
This is an excellent solution if your company often delivers to the same addresses. Do not waste your time stressing about whether or not a package was delivered on schedule. It is not uncommon for couriers to offer services on weekends, holidays, and even beyond business hours on request.
Security
It is less likely that your valuable item will be lost in transit if you use a courier. Overhandling of fragile goods can be minimized by reducing the number of delivery steps. Because most couriers work with a small number of regular clients, their standing in the local business community is essential. To ensure the safety and security of your valuable packages, you can rest assured knowing that your courier will take every precaution.
Retention of Customers
When you choose a courier service, your clients will benefit from the combination of on-time delivery, expert handling, lower shipping costs, and more reliable service. This improved level of contentment can lead to better customer retention and, ultimately, more revenue. There are several ways to get a leg up on the competition and develop your business.
Reduced Restrictions on Package Size and Type
Do you need to ship huge or oddly shaped goods? Although many larger standard carriers refuse to make these deliveries, a local courier service usually has no trouble with them. Several companies handle nonstandard shipments, many of which specialize in this area. These people have the experience and expertise necessary to transport these items safely.
Having Easy Access to Help Services
Full-service transportation organizations can often provide more than just courier delivery. Some companies offer logistical solutions that improve the efficiency of your supply chain. Your goods may also be stored in warehouse facilities provided by them. Consolidating these services into a single body can simplify operations, save costs, and improve operational efficiency for your business.
The above are only a few of the many advantages of using a courier service to ship your goods to their destination. Nothing is better for your business than eliminating tracking and guaranteeing same-day delivery.
Global India Express - Best Internalation Courier Service
100% FREE PICKUP AND PACKAGING SERVICE