Importance Of International Courier Service In Business And Personal Life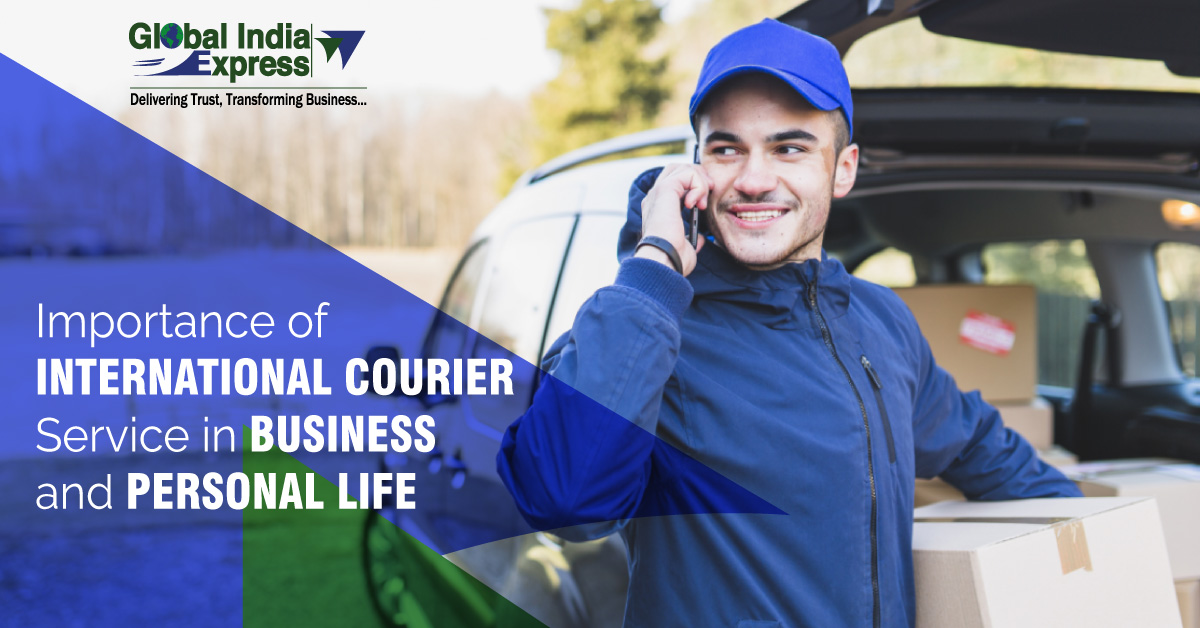 In the world we live in now, businesses and companies often work with companies from other countries and sometimes even have branches in other countries. Today, it doesn't help to have a business that isn't known worldwide.
In addition to using the Internet and email to send business messages, you need to use services that let you send heavy items, important documents, and packages to a sister concern, tie-up company, or branch located abroad. International courier service is used for these kinds of jobs. Express Air Logistics is one of the international courier companies that offer a wide range of services
The Personal Side
Door-to-door delivery is now a normal part of our daily lives. Because of this, people now expect more from the average person. This is truer than anywhere else in the food delivery business.
But local courier services have also changed the way they do business. Also, over time, new partnerships have formed to meet these customers' needs. For example, a small parcel company might work with an international courier service to help with end-to-end service.
A single package has never been easier to send than it is now. They don't have to book ahead, and in some cases, they don't even have to package their shipment. The streamlined process seems easy because of courier services.
Now, the customer can choose to have the item picked up from their home. Still, international courier services have offices in many accessible places. So, when a customer comes in with something to send, the courier will package it to ensure it gets there safely.
International Courier Service For Business
Process improvements have also helped the courier service's business-to-business (B2B) part. Many companies use these secure delivery services for more reasons than ever. An international courier service can take care of anything from documents to large shipments.
Most businesses now need to be able to ship all over the world in a flash. So, to make it happen, couriers have used the latest technology. Shipments that customs have already cleared are moved by planes and ships owned by the company.
So, when time is a big part of a customer's happiness, businesses have a friend. Customers can track their packages online from when they are picked up until delivered. Since you're always working with your packages, mistakes are less likely to happen.
Now that delivery times are faster, businesses don't have to worry as much. And, of course, there are people for the international courier service at every step of the way. The courier takes care of your packages from the dock at your company to your door.
Shipments to customers are taken care of with a lot of care. At every level, courier companies use the best methods and up-to-date technology. Streamlining a process makes it easier on people and keeps everyone safe.
So, when a courier picks up your package, it will be sent to its destination using a tried-and-true method. With billions of packages moving daily, it's essential to have safe delivery methods. But the amount of movement is good for business in more ways.
Financial Advantages
Couriers could take care of about 20% of the shipping needs of many large businesses. A big reason for the rise in volume is that people want things delivered as quickly as possible. Because of this, companies that ship all year round can save money.
More Kinds of Services
First, an international courier service will have different ways to send packages. Companies that ship on a set schedule can save more money by using these types of services. Even more, savings are made when the delivery cycle is not at its busiest.
Negotiate Prices
With discounted contracts, a customer can save even more money. For example, a business that sends shipments often to the same places can talk about prices. But then, the courier's simplified process for getting shipments through customs keeps things moving quickly.
Volume is always a plus in any contract, of course. So companies can use the number of packages they send to save money. The company's other locations will also negotiate with an international courier service.
Be safe and sound
Because of last-mile solutions, the need for speed has also changed the industry. Customers want service from door to door without having to pay more. Logistics companies have trouble with door-to-door delivery, but couriers do well.
The people who work for international courier services are in charge of every step. So, they have people in place for door-to-door delivery service. They get the package to the door of the end user without changing the price.
With the new technology in e-commerce, business has changed worldwide. Because of this, lightning-fast speed is now the norm. The international courier service has made a lot of progress in getting ready, which is good news. Each part of the shipping process receives the care it needs. These days, courier services do a lot more than move packages. They have learned how to deal with the parts business, which needs to change as the times do.