How to Ship A Cell Phone Internationally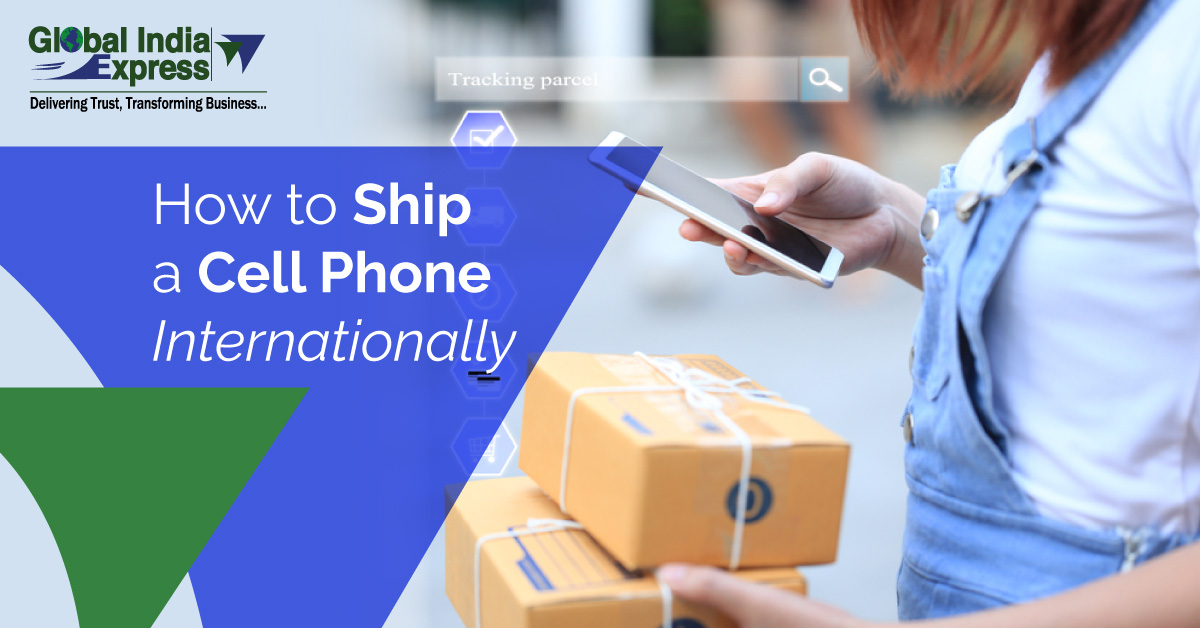 Wouldn't you be annoyed if your phone's cargo is returned to you unshipped? The phones are in high demand at the moment. It's primarily due to internet work and home-based education. If you'd like to discover how to get your new phone models into customers' hands across the border, this article is for you.
Smartphones will be purchased by around 1.38 billion people worldwide by the year 2020. This year's total appears to be on the rise. If you're interested in shipping your phone internationally, here is a helpful guide for you in this post. Wait, there's more! It would help if you remembered a few things. After reading this post you can very easily ship a cell phone internationally.
There are a few things to keep in mind for foreign phone shipments
It is necessary to have the Telecommunication Authority's permission. It must be delivered to the recipient of the package
To put it simply, they're called DG phones (dangerous goods). Packaging must be tailored to meet the needs of this product.
Due to their high value, some items must be shipped quickly by air.
Do you send foreign cell phones?
You can ship any mobile phone for transportation. They can be on a smartphone, a tablet, or a landline.
You'll need to supply them with the necessary paperwork. In addition, you should follow certain general principles when it comes to safety precautions and packing.
What are the rules for sending cell phones across international borders?
You must know a few rules for sending the phones for the first time. To ship the phones online, there are a few more needs. These precautions are in place to avoid any potential problems in the future.
Documentation and safety procedures, such as packaging, must be taken care of.
Before shipping the phones, make sure you follow these rules. Mainly due to the presence of lithium batteries, which pose a significant safety risk. Overheating can cause these batteries to explode.
As a result, the most critical step is to ensure it is securely packaged.
Shipping Mobile Phones in Cases
To ensure the safety of the packaging, use cardboard. Why? Because if the box is rigid, it will keep the phone safe.
Avoid putting a phone in a box that is too large; otherwise, it will move about. It's best to use a package specifically designed for the phone.
To better protect the item, you should wrap it in bubble wrap.
When packaging, you'll need paper or cardboard to fill the gaps. This will keep the phone from tripping over itself.
Don't forget to include the phone's additional accessories in your bag.
Turn off all of the cell phones. Batteries will be less likely to explode this way.
It's essential to attach the label of UN3481 on every box that contains two or more lithium batteries to ensure safety.
When it comes to shipping mobile phones, Airfreight is the favored method
As technology advances and new models of smartphones are introduced every year, manufacturers are always looking for ways to get their latest models into the hands of consumers. Due to the urgency of the shipment, air freight is always the preferred mode of transportation.
What is the best method for mailing the phones?
It's now possible that transporting mobile phones is hazardous. Unless the phones are adequately packaged, this is simply an issue. The next step is packing your mobile phones, which is critical. It's for the safety of your mobile phone's cargo. When it comes to packaging, it is critical to take preventative precautions. You'll need to follow these instructions:
You can begin by encasing your smartphone in bubble wrap and corrugated cardboard.
Then put everything in a protective envelope even if you have the original equipment packing.
As the last step, you can perform an over-packing, placing the envelope within a larger box.
Without determining these factors, it can be challenging to estimate the cost
The value of an online purchase is clearly stated in the purchase invoice's data. Also, customs officers can estimate the value of your merchandise. If the parcel does not provide pricing information. Legislative procedures are used in the absence of price data. The officers can use one of the following procedures to determine the worth of goods:
Comparison of the price of a similar product
Cost analysis of a uniform product
The procedure of subtraction
Method of addition
Fallback method
Right now, everything may be going well for you. Freight Forwarders might also be contacted for this purpose because they'll take care of all the paperwork.
Shipping a cell phone is easier when you trust the experts. They'll gladly walk you through the process of sending a cell phone overseas with the help of their dedicated staff.
Global India Express - Best Internalation Courier Service
100% FREE PICKUP AND PACKAGING SERVICE