Factors To Consider When You Hire A Parcel Delivery Service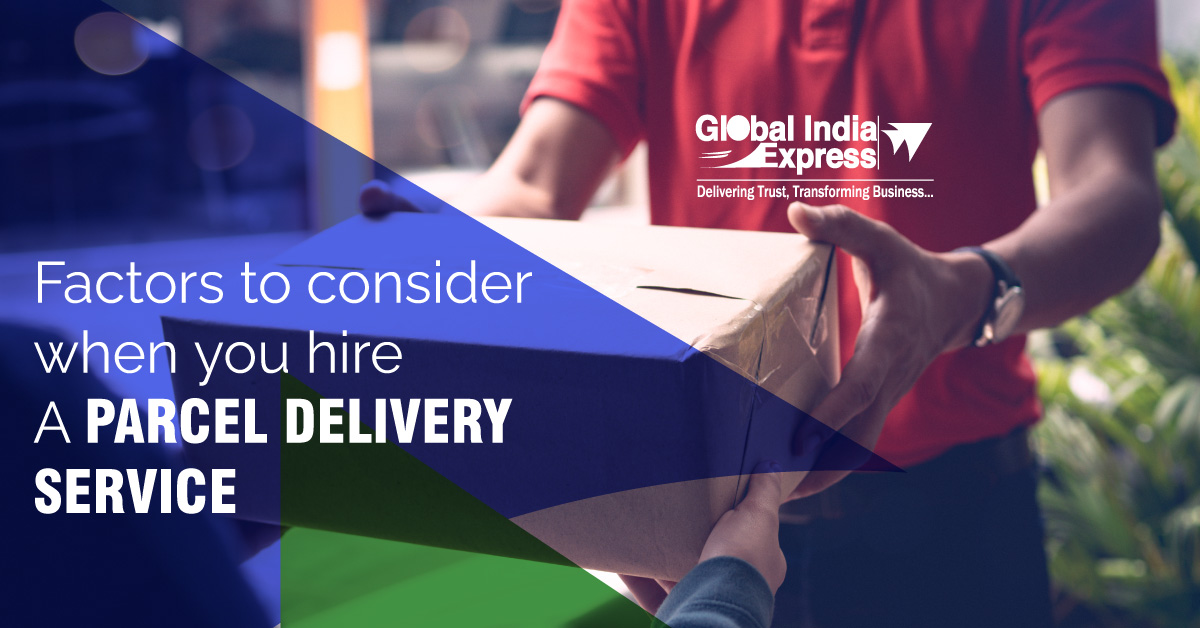 Suppose you are starting a new business or growing the one you already have. In that case, hiring a parcel delivery service to handle your logistics may be a good idea if you want to make your customers happy and meet your delivery goals. You can do the same thing with an in-house logistics team, but you'll need to spend money on people, tools, and infrastructure. No matter your reason, if you've decided to hire a parcel delivery service to handle your logistics and shipping, it's essential to choose the right one.
Here are some essential things to consider when choosing a parcel delivery service for your business to help you make the best choice.
Reliability
Dependability is one of the most important things you should look for in a parcel delivery service. If your shipments are always late or damaged, it may be time to look for a different company. Many services that deliver packages advertise meager prices but often cost more than they said they would.
The best parcel delivery service is reliable and charges a fair price. They'll do it if they say they'll deliver by a specific time. Perhaps it's best to shell out the extra cash for the assurance of a trustworthy courier. Paying more upfront will save you money in the long run because it will lower your shipping costs.
How Long It Takes
When choosing a parcel delivery service, the time it takes to get your package back to you is probably one of your biggest concerns. Speed is affected by several things, such as the type of delivery service (air or ground), the location of the origin and destination, and even the time of year (this last one should be obvious). The most important thing is to know what's important to you and your business.
For example, if your product has an expiration date but needs to travel for two days, does it matter if it gets there three days later? Still, if speed is essential for a particular shipment, you should consider each parcel delivery service's estimated speeds before deciding which one is best for you.
Help for customers
One thing you never really think about is customer service. Should I get it? What does it do? How will people know that I don't have a business? Most parcel delivery services don't offer customer service, which may come as a surprise.
So, how should your customers get in touch with you if they have a question or problem? Let's say they sent a package, but there was a problem. They either want their money back, or another package sent. Customer service can be important for many different reasons.
Payment Options
As you know, money is involved in every business deal. Most of the time, payments are handled by a third party that helps with transactions and takes payments. This is usually a bank, but other groups can also play a similar role.
For example, parcel delivery services do the same when transferring money between businesses or people. But what makes one service better than the others? Payment options.
Some services can be paid for in person, while others can be paid with credit cards or online (such as PayPal). If your customers like different ways to pay or your shipping volume are too high for an all-in-one option, you might want to offer a mix of options.
Several ways to deliver
A good package delivery service will offer different ways to send packages, such as air, car, and ground shipping. Depending on your needs, some of these choices may be better than others.
For example, if you want to ship something quickly across town or your state (or country), you might want to use an overnight express service. Meanwhile, someone else may require the services of a local messenger who can frequently make stops on route (suitable for time-sensitive shipments). You need to know your choices and which ones you'll use the most.
Information on costs
Make sure you know how much your package delivery service will charge you before you send a package. Shipping rates can change based on many things, like weight and speed, so make sure you know how much you'll have to pay before you send anything.
A good parcel delivery service will explain how it charges and ensure your package gets there in a reasonable amount of time. You should look elsewhere if they don't tell you the costs upfront or have too many options. It's better to pay more for shipping than to try a service you don't know much about and risk losing money.
It's like looking for a needle in a haystack to find a suitable parcel delivery service. There are many benefits to delivering packages, so it can be hard to choose the best one. But it's easier to do if you know what to look for when you search. These tips will help you find the best package delivery servicez.