Collection From Your Door Step With Convenient And Secure Courier Services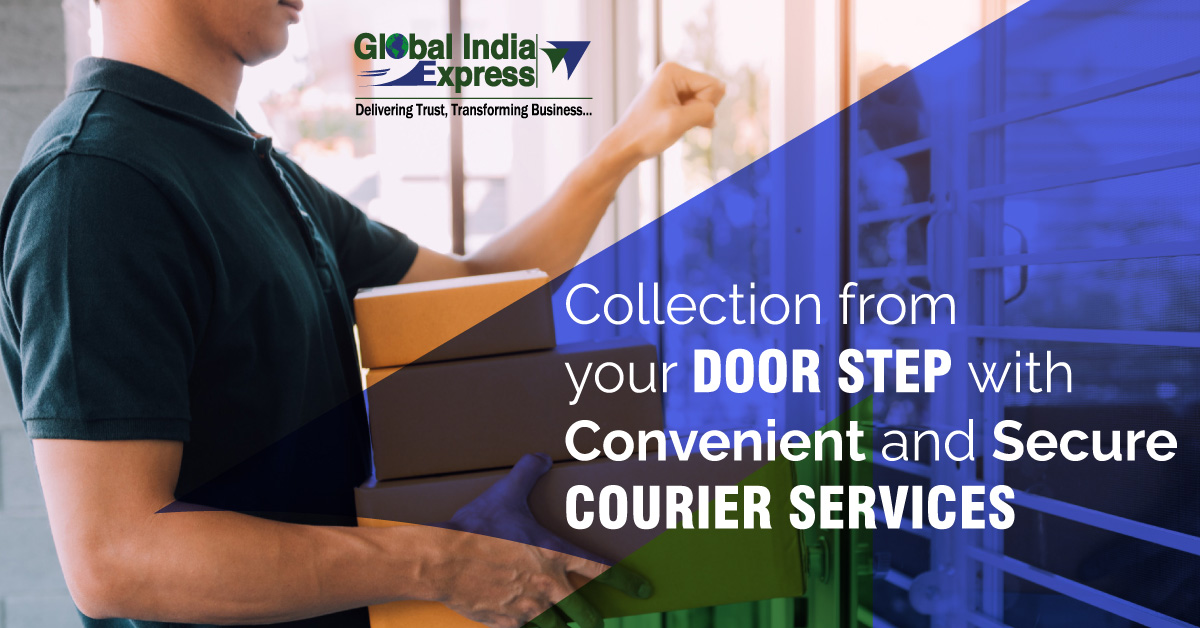 Someone could quickly think that courier and postal services are the same. They're not, though. Courier services are premium, all-in-one services that pick up and deliver packages as quickly as possible. But letters and packages, which can take a while to get to their destination, are what postal services are typically employed for.
How does the courier service work
A courier service delivers products. Most of the products handled by courier services are sent to customers by businesses. But legal entities and people can also send things to each other.
No matter how a courier service works, it usually gets packages from the sender and sends them back to the sender. How parcels are received and delivered may change depending on whether the service is same-day, on-demand, or something else. When a customer signs up for the on-demand type, their order is sent out immediately. When customers place an order, they are given a courier, and that courier picks up and delivers the package directly.
In the same-day method, orders are picked up at certain times of the day and delivered at other times the next day.
Even though a small number of people use courier services, most courier services are used by businesses. Here are some of the biggest companies that courier services work with:
E-commerce: Most online businesses and stores use courier services to deliver goods to customers.
Groceries: Each grocery store and chain store can work with a courier company that offers a delivery service.
Restaurants: One of the top places that use courier services is restaurants. Most restaurants don't have couriers, so they hire couriers to bring the food to their customers.
Florists: Florists are another business that needs courier services. With the help of courier services, florists send out orders to customers.
Pharmacies: If a pharmacy sends medicine to a customer, it can do so with the help of a courier service.
Beverages: Like the other businesses listed, stores selling drinks use courier services.
Many small shops in every industry also need courier services, such as pet stores, hospitals, cannabis dispensaries, and clinics.
What's Good About Courier Services
Speed
Courier services aim to make it easy for you to get packages delivered. Their good fleet management, route planning, and trained staff ensure that your packages get where they need to go on time.
Airlines make it faster to move pallets and switch posts. Freight is better for moving large amounts of things, of course.
Reliability
Courier services are one of the most reliable ways to get things where they need to go. They offer a wide range of services, such as tracking, door-to-door delivery, and careful work.
With apps on your phone and GPS tracking services, you can keep track of where your item is and know immediately if you lose it. Also, information is now easy to find.
Companies give quotes and prices for everything that needs to be shipped. Someone waiting on the pick-up arrival side can also get information about the product by email. This can be done with a signature or by talking to the van in real-time.
Safety
Professional courier services are safer than in-house courier services. These courier companies have set up procedures, trained their employees, and used logistics management that is up to date.
Using a courier service lowers the chance of losing money if something gets broken while being shipped. Small businesses can feel safe knowing their packages are in good hands when they use outside couriers.
They can keep running their business without worrying about damages that might happen during shipping. They also offer insurance, which gives people sending money a sense of security.
Affordability
Courier services may cost a little more than regular mail delivery, but they are more efficient and cost-effective for businesses than standard mail delivery.
Setting up a truck fleet, hiring and training drivers, and covering the overhead of logistics management may be a headache for a small or medium-sized firm. Courier services offer a platform with the best rates, making the process easier.
Fewer Size Restrictions
Courier services are also different from regular mail services because they have fewer restrictions on the size and weight of items they can ship.
When using the mail, it's common to see restrictions on size, weight, and type of item, which can stop you from sending packages to their final destination. This is a big reason why courier services are better than postal options since you can ship things with fewer restrictions, and it's easy to do so.
Couriers provide delivery services for the last mile. They go door to door and pay for most freight costs. There are many different ways to deliver something, whether through the delivery process or right from the vehicle. Today, it's almost impossible to offer delivery services without a reliable software platform.